Zero runout with a completely normal collet!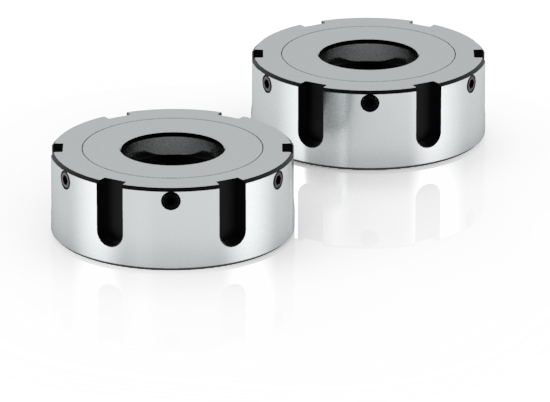 Achieve 0 runout within one minute with a simple collet – that's Zero-Zero!
The specially developed clamping nut with 6 symmetrically arranged screws on the circumference make this possible. The clamping nut is split in two, so that the inner ring can be moved minimally. Thus, tolerance additions can be eliminated via this simple technical finesse.
It is only necessary to replace the previous clamping nut and the user is already moving in a new concentricity dimension and that from 90.- €. Zero-Zero is available for collet chucks according to DIN 6499 from ER 16-ER40.
Further information about EWS.Zero-Zero as download