EWS.Trifix®
Alignment System
Alignment system for Glidemeister turning-milling centers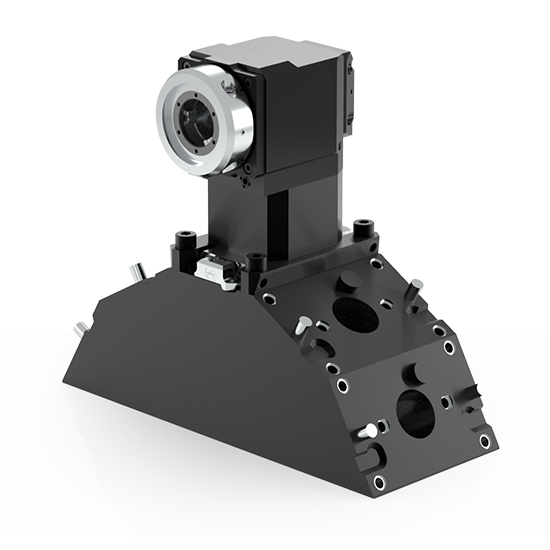 EWS Trifix® is the alignment system for Gildemeister turning-milling centers. the alignment bars, which are mounted on both sides, each engage via a bevel in high-precision manufactured recesses in the turret surface. the bars are preset with preload. the spring effect of the alignment system eliminates static overdetermination. this ensures the twisted position of the tool holder without additional adjustment effort and thus significantly reduces machine set-up times. due to the high precision requirement, application for double-toothed tools is not possible. the tools are delivered pre-aligned and can be used directly.
EWS is a system partner of DMG MORI for this tool generation.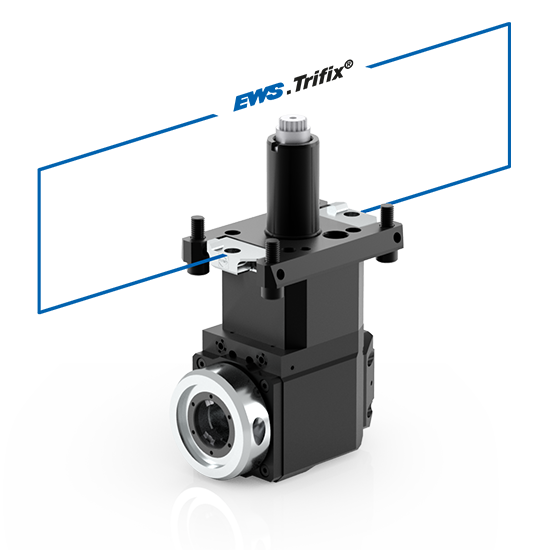 Repeatability on one station below 6 µm with 200 mm throat depth

high positioning accuracy from one station to another (0.01mm)

completely aligned driven tools and static holders

static holders can be used with additional mounting hole pattern

heavy duty spindle heads with additional mounting hole pattern can be used

tool disc / functional surfaces easy to clean
Further information about EWS Trifix
®
as download
Buy EWS Trifix
®
in the e-shop now!