8.BMT25VL2X70 - turning tool crosswise, Square 25, both-sides useable, double mouth both sides, same time
Order this product
*List price may be different after login.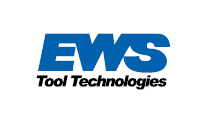 EWS
Art. Num.: 166964
8.BMT25VL2X70 - turning tool crosswise, Square 25, both-sides useable, double mouth both sides, same time
Request purchasing conditions
There are currently no purchasing conditions for your company with this dealer. Would you like to request them? You will receive an e-mail as soon as the purchasing conditions are available.
Availability and delivery times
Payment methods and payment terms
Advance payment
Your guide through my.EWS
Keep showing me tutorials
You can reactivate the tutorials at any time under my.EWS > User account > Personal information.