EWS.module cutter - gear hobbing
Module milling on CNC lathes without B axis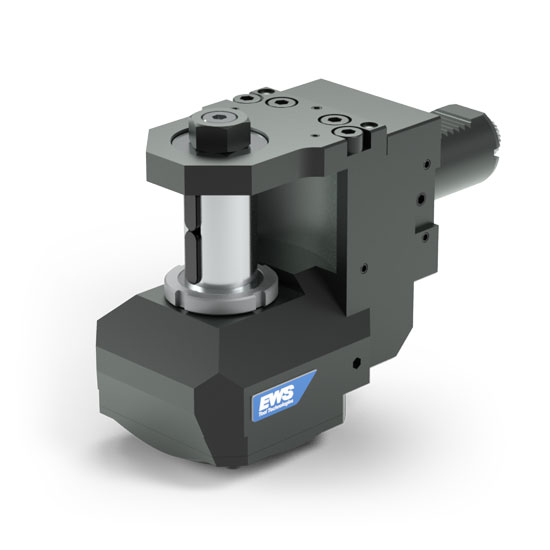 Years ago, EWS was the first tool manufacturer to offer module cutter heads in its standard program and has continuously developed the holders for the gear cutting technology. With this technology, it became possible for the first time to produce external gears on machines that do not have a Y- B-axis. In contrast to a standard disc cutter holder, the tool head of the EWS module cutter can be swiveled around the shank axis.
The advantage for the user is that a B-axis can be substituted with a comparatively small investment. In the meantime, even module 3 is common practice on VDI40/BMT65/BMT75 machines. The tool heads have become more stable and at the same time more user-friendly. The alignment system via sinus ruler has become established and saves enormous alignment and setup time.
Further information about the EWS.module cutter
as download
Buy EWS.module cutter in e-shop now!