EWS

.Spinjet – High-speed spindle up to 55,000 rpm
High-speed machining up to 55,000 rpm with real-time speed measurement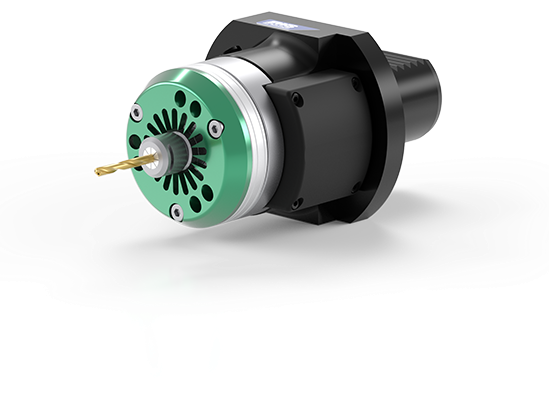 Emulsion can do more than cool ...
At least when using EWS.Spinjet, the coolant is used to drive a turbine that rotates the tools at up to 55,000 rpm, depending on the type. The tool drive of the turret is at a standstill during this machining operation!
Advantages of the GreenLine
Saves up to 70% of machining time (20,000 to 55,000 rpm)

High-speed machining

Less tool and machine wear
Coolant-driven high-speed spindle uses the existing coolant supply of the machine spindle

Wireless real-time speed display enables permanent measurement and monitoring during machining on the machine
Machine requirement
Min. 20 Bar Coolant pressure

12l/min Volume flow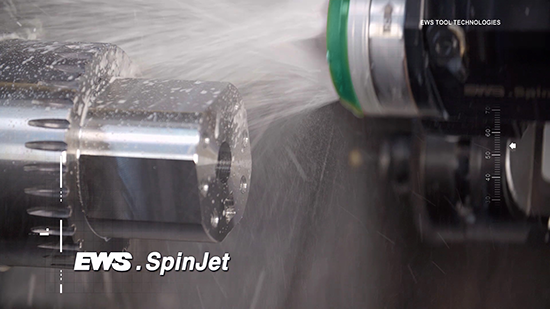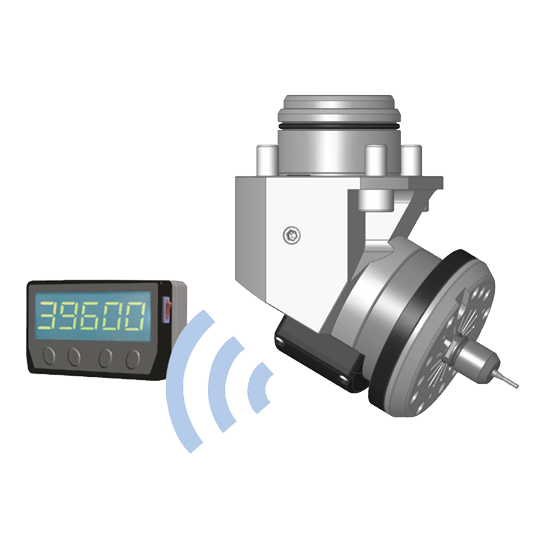 High Pressure Line
Power / Speed / Efficiency
The high pressure high speed spindle is the optimal solution for small diameter machining; milling, drilling, deburring, fine grinding and more ...
Features
Optimal coolant pressure range from 40 to 70 bar

Available power 0,35 to 1,5 kw

Speed range: 25.000 to 50.000 1/min

ER11 collet chuck
Further information about EWS.Spinjet as download