Apprenticeship as a Cutting Machine Operator (m/f/d)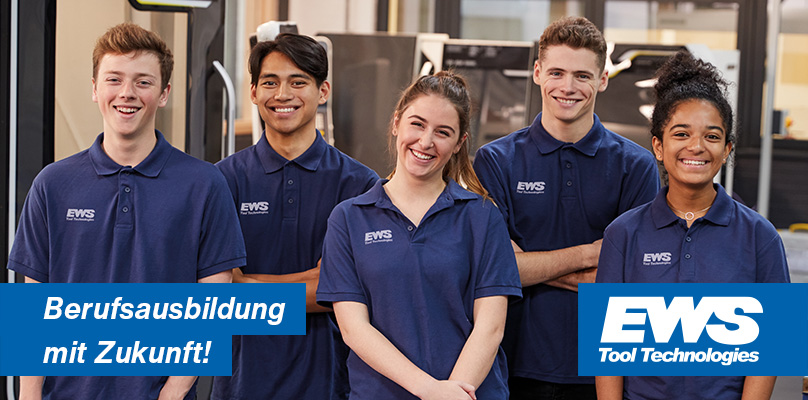 What does a Cutting Machine Operator (m/f/d) do?
Cutting machine operators (m/f/d) manufacture metal precision components for technical products of all kinds. these can be wheel hubs, gears, engine or turbine parts. you set up lathes, milling and grinding machines and modify CNC machine programs for this purpose. you clamp metal parts and tools in machines, align them and set the work process in motion. you then check whether the dimensions and surface quality of the workpieces meet the specifications. in the event of malfunctions, you look for the cause with the help of test procedures and ensure that everything runs smoothly.
Type of training
Dual vocational training, regulated according to the Vocational Training Act (BBIG)
Training locations
Company in Uhingen

Vocational school in Göppingen
Duration of training
3.5 years, shortening possible with very good performance
Educational Qualification
Preference is given to Hauptschulabschluss or the Mittlere Reife
Work on milling, turning and grinding machines

Planning, preparation and organization of work tasks in a team

Evaluation of technical drawings and other documents

Programming of CNC-controlled machine tools or production systems

Coordination with internal departments and customers

Carrying out quality controls
Manual dexterity

Technical understanding

Diligence and accuracy

Initiative and willingness to learn
1st year of training: 1,040.00 €
2nd year of training: 1.101,00 €
3rd year of training: 1 .197,00 €
4th year of training: 1.286,00 €
What does EWS actually do?
For more than 60 years, EWS has stood for competence, innovation and quality. We are a leading manufacturer of static and driven tool systems for turning-milling centers, multitasking machines and machining centers. With motivation and commitment, selected specialists and experts trained by ourselves have allowed the company to grow over five decades into a group of companies that produces at the highest level and is one of the market leaders worldwide.
Become a part of the EWS team and continue this success!
Your advantages with EWS
Flat hierarchies, open communication and a family-like working atmosphere

Innovative product range and varied tasks

Varied company benefits and comprehensive health management
Your development paths at EWS
Master craftsman (m/f/d)

Technician (m/f/d)

Dual study of mechanical engineering at EWS (if available)

EWS technical and management program
If this sounds like you, please apply today!
Please send us your complete application documents by e-mail only.
Download training flyer
Save the flyer about the apprenticeship as Cutting Machine Operator (m/f/d) to have all information at a glance.